Published June 22, 2023
Nepting obtains Certification PCI – P2PE V3.1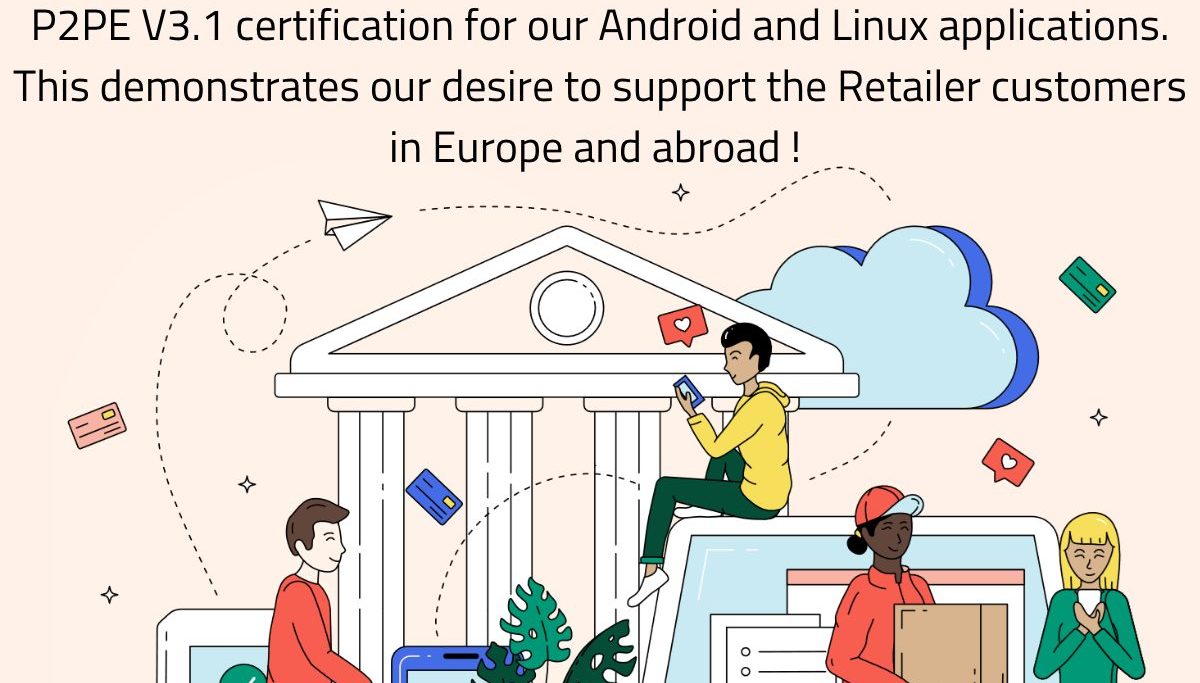 We are proud to announce that Nepting has been awarded P2PE V3.1 certification by PCI!
This achievement testifies to our ongoing commitment to the security and protection of our customers' data. This certification marks a new milestone for Nepting and reinforces our commitment to our customers. We will continue to innovate and provide secure, high-performance solutions to meet the needs of the industry.
In the world of online payments, security is of paramount importance. That's where Point-to-Point Encryption (P2PE) comes in. This advanced security technology guarantees optimum data protection during transmission, offering peace of mind to businesses and their customers alike. P2PE (Point-to-Point Encryption) certification is a globally recognized standard that guarantees the integrity of transactions and reinforces the confidentiality of sensitive information.
What is P2PE certification
Point-to-Point Encryption (P2PE) is an encryption method that protects sensitive data right from the point of capture. Information is securely encoded and remains encrypted all the way to the secure decryption point. So even if data is intercepted in transit, it remains unusable by attackers.
Advantage of P2PE
P2PE offers a multitude of advantages for companies and their customers. First of all, it significantly reduces the risk of theft or fraudulent use of sensitive information, boosting consumer confidence in online transactions. What's more, P2PE helps companies comply with security and compliance standards. Such as PCI DSS, thus avoiding potential fines and preserving the company's reputation.
A real advantage for the customer experience
By adopting P2PE, companies strengthen the security of their online payments and protect their customers' information. This advanced technology offers end-to-end protection, reducing the risk of theft or fraud.
We would like to thank our dedicated team for their commitment and expertise. But also to our customers for their continued trust.